Browsing articles in "John Dahlbäck"
John Dahlbäck is further testament to the theory that when it comes to overly talented musical homelands, there could indeed be something in Sweden's water. Born in 1985 in a small village near Stockholm, he landed his first record deal aged just 15 while most of his peers were just discovering clubs. Just a few years later he was already the proud owner of a worldwide respected label, had a string of well-known productions to his name and a reputation for quietly turning out some of the best house melodies you could hope to hear.
Although primarily an outlet for John's more experimental tracks from the studio, about 20% of Mutants' output is made up of other artists signed by John. "I like to combine sounds and styles and I still want that emotional twist, but I love the playful and sometimes experimental vibe of house."
His new track "Comet" will be released 13th August on Joia Records.
A preview of John Dahlbäck's new track Start Loving You. John is spreading some old school beats together with some sweet vocals. Due to be released the 16th of April, 2012 via Spinnin' Records at Beatport. Check it out!
O.L.H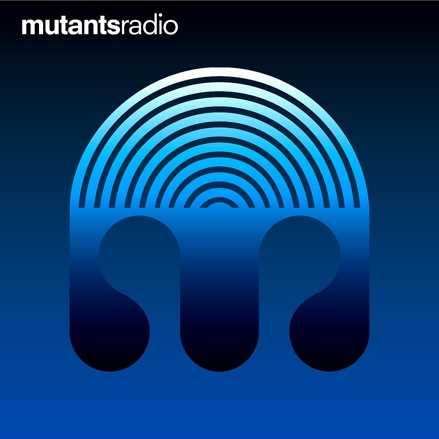 Here is John Dahlbäck's Podcast featuring a lot of good tracks. Some new chill tracks combined with some bangers makes this a really good playlist.
John Dahlback: Mutants Radio Podcast 008 by John Dahlback
Gregor Salto – Damelo
The Mekanism – Missing Love
Fatboy Slim, Riva Starr & Beardyman – Get Naked (Fabian Argomed Remix)
Mark Fancuilli – Sacrifice
Claude VonStroke & Jaw – Le Fantasme
National Anthem
Coldplay – Charlie Brown (Dave Aude Remix)
Jordy Dazz – Bad Rule
Sander Van Doorn – Chasin'
Antillas & Fiora – Damaged
Aba, Mastiksoul & Simonsen – Soul Bossa Nova (Chuckie Remix) (Disco:Wax)
Mutant Monster
M83 – Midnight City (Eric Prydz Private Remix)
John Dahlback – Life
Madeon – Icarus
The Last Blast
Cirez D – Teaser
/AndyH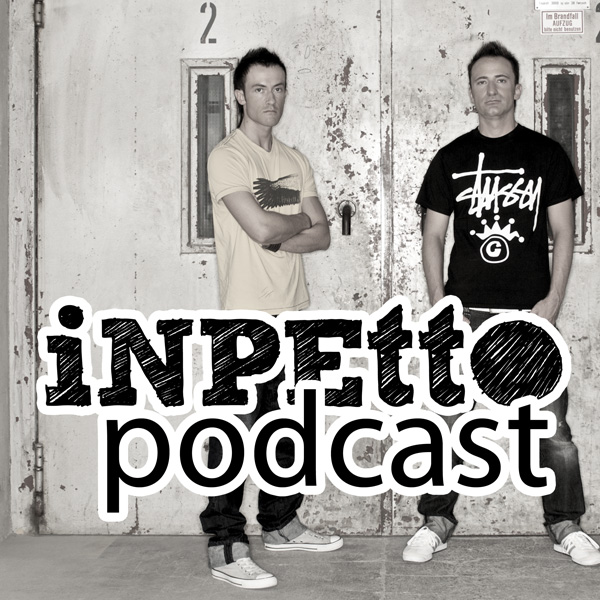 A very nice podcast by Inpetto where you can find the best and newest tracks at the moment. Hardwell, John Dahlbäck, Skrillex and Otto Knows is just a couple of great DJ's in this podcast.
Inpetto Podcast 015 March 2012 by Inpetto
01 M83 – Midnight City (Eric Prydz Private Remix) – M83 Recordings
02 Otto Knows – Million Voices (Original Mix) – Refune Records
03 Coldplay – Charlie Brown (Dave Aude Remix) – EMI (UK)
04 Ivan Gough & Feenixpawl – In My Mind (Axwell Remix) – Axtone
05 Patric La Funk & Inpetto – Blizzard (Stars Of Energy Vocal Mix) – Spinnin
06 Hardwell – Spaceman (Original Mix) – Revealed
w/ Swedish House Mafia – Leave The World Behind (Acapella) – Axtone
07 Coldplay, Swedish House Mafia & Quilinez – Troll In Paradise Without Antidote (Hardwell MashUp)
08 Green Velvet, M.Menck & J.Ropero – Tearflash (DBN Bootleg)
09 Dyro vs Fatboy Slim & Fedde Le Grand – Praise You Methaphor (Hardwell MashUp)
10 The Doors & Skrillex – Breakn´A Sweat (Zedd Remix) – Big Beat Records
11 Zedd – Stars Come Out (John Dahlback Remix) – Dim Mak Recordings
12 Chris Lake – Build My Up (Tommy Trash Edit) – Ultra Rec
13 Hard Rock Sofa – Quasar (Original Mix) – Axtone
14 Allure – I Am (Bart Claessen Remix) – Magik Muzik
/AndyH
John Dahlbäck released the first of many podcasts where he sum the best tracks of January. Featuring tracks by Fred Falke, Tiesto, Sander Van Doorn and Kaskade.
Tracklist:
1. Nero – Reaching Out (Fred Falke Remix) (MTA Records)
2. Parachute Youth – Can't Get Better Than This (Sweat It Out!)
3. JoeySuki & Hardwell – Munster (Armada Music)
4. Steve Kid – Tribela (Nervous Records)
5. National Anthem: Sander Van Doorn – What Did I Do (Doorn)
6. Lunde Bros – If You Wanna (Mutants)
7. Cobra Starship – Middle Finger (Bingo Players Remix) (Sony)
8. Koen Groeneveld – Airbuzz (Da Fresh Remix) (Spinnin' Records)
9. Tonite Only – Haters Gonna Hate (Nicky Romero Remix) (Downright)
10. Tiesto – What Can We Do (Third Party Remix)
11. Mutant Monster: Kaskade – Eyes (Swanky Tunes Remix)
12. Starkillers & Nadia Ali – Keep It Coming (Unknown) – (Unknown)
13. The Last Blast: John Tejada – (Sweat On The Walls) (Poker Flat Recordings)
Love
O.L.H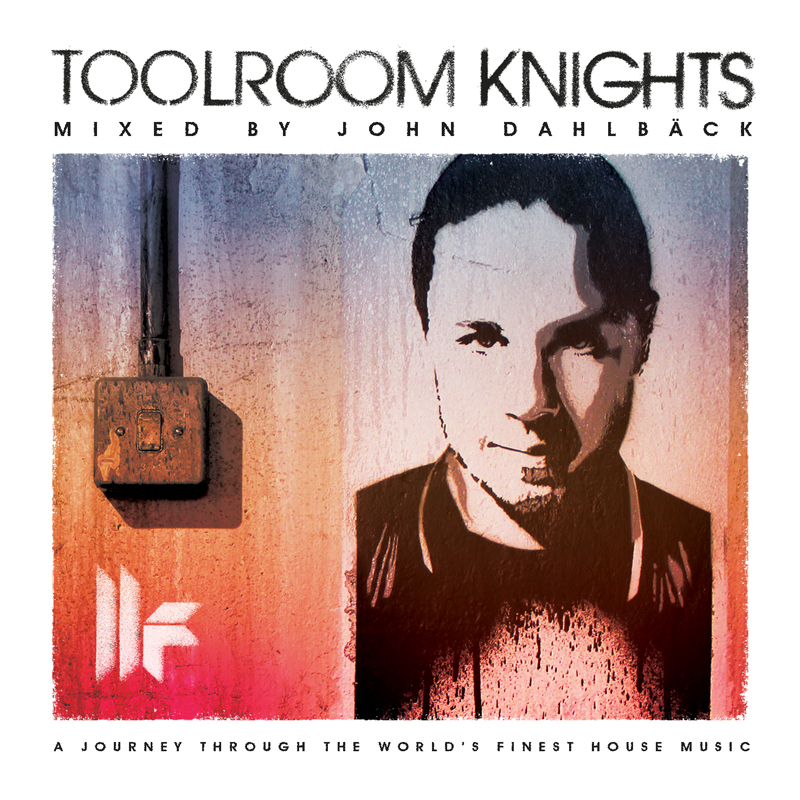 John Dahlbäck will mix the next Toolroom Knights album where a lot of good tracks gonna be released. Tracks from Mark Knight, Alex Kenji, Michael Woods and many more. This gonna be one hell of an album and we just can't wait for it. Here's a preview of a track that John Dahlbäck is going to release along with "Escape" and "Heroes".
Due to be released 6th of February via Toolroom Records
/AndyH


Back in 2011, John Dahlbäck leaked a preview video containing his release material for 2011. Sadly, the majority of the tracks was never released.. fingers were chewed too the bottom thanks to longing.
Today, John published a release regarding his track "Life" which were included on his video back in 2011 named "Song Saved My Life". No release info has been released but stay tuned to be updated.
John Dahlback – Life (Preview) by Big Beat Records
Peace&Love
O.L.H
One of the biggest artist in the world, Lady Gaga, will release a remix package of her single Marry The Night. The package contains remixes from Dimitri Vegas & Like Mike, R3HAB, John Dahlbäck, Sander Van Doorn, Quintino and Afrojack. The Belgian brothers, Dimitri Vegas & Like Mike have turned Lady Gaga's main-room track into a euphoric dance floor monster.
Listen through all the remixes, you are not going to be disappointed on any of them. Promise. Out soon via Interscope Records
Lady Gaga – Marry The Night ( Dimitri Vegas & Like Mike Remix ) by dimitrivegasandlikemike
Lady Gaga – Marry The Night (R3hab Remix) by R3HAB
Lady Gaga – married the night (QUINTINO remix) preview !! by Quintino Music
As a start of the longed year of music 2011, John Dahlbäck's album Myback was one of the most anticipated albums of the year. And as time went by, new amazing tracks such as One Last Ride featuring Erik Hassle, Next To The Speakers together with the Swedish rap and hip hop artist Adam Tensta, Song Saved My Life, just to name a few showed up but except for One Last Ride never were released. We sit with our fingers crossed and hoping for something big before the year-end but the year of 2012 seems more like a reasonable year of expectations.
Today, after some weeks of waiting, "Grunge" a song with great force is released. Despite all the criticism of too much deep and slow music, John Dahlbäck shows that he is on the top of his years and when he want to, he can deliver forceful tracks.
Peace&Love
OLH
>
John Dahlbäck, one of Swedens most creative DJ's ever constantly producing new tunes and sweet tracks for us to enjoy. When John decides to make a slam, he really put all his passion in it. This is a preview of his upcoming track Grunge which will be released in November, check it out!
Love
>
John Dahlbäck feat. Andy P – Turn The Light Down Low
>
Earlier this week we gave you all a preview of the upcoming track Kairo by John Dahlbäck. John have focused on a nation-inspired production the latest time and we all noticed it when he dropt Egypt earlier this month. Today He released Kairo through Mutants Recordings. Support John at
Beatport
>
John Dahlbäck continues to produce nation inspired music. In this song he gives us an experience from the heart of Egypt, Kairo. If you're looking for a banger you wont be satisfied with this song. This is a more relaxed tune, but it's actually good. The song will be released through Mutants Records the 17th of November 2010. Support John Dahlbäck at
Beatport.